Darren Marlar Radio Show #DMRS: September 05, 2017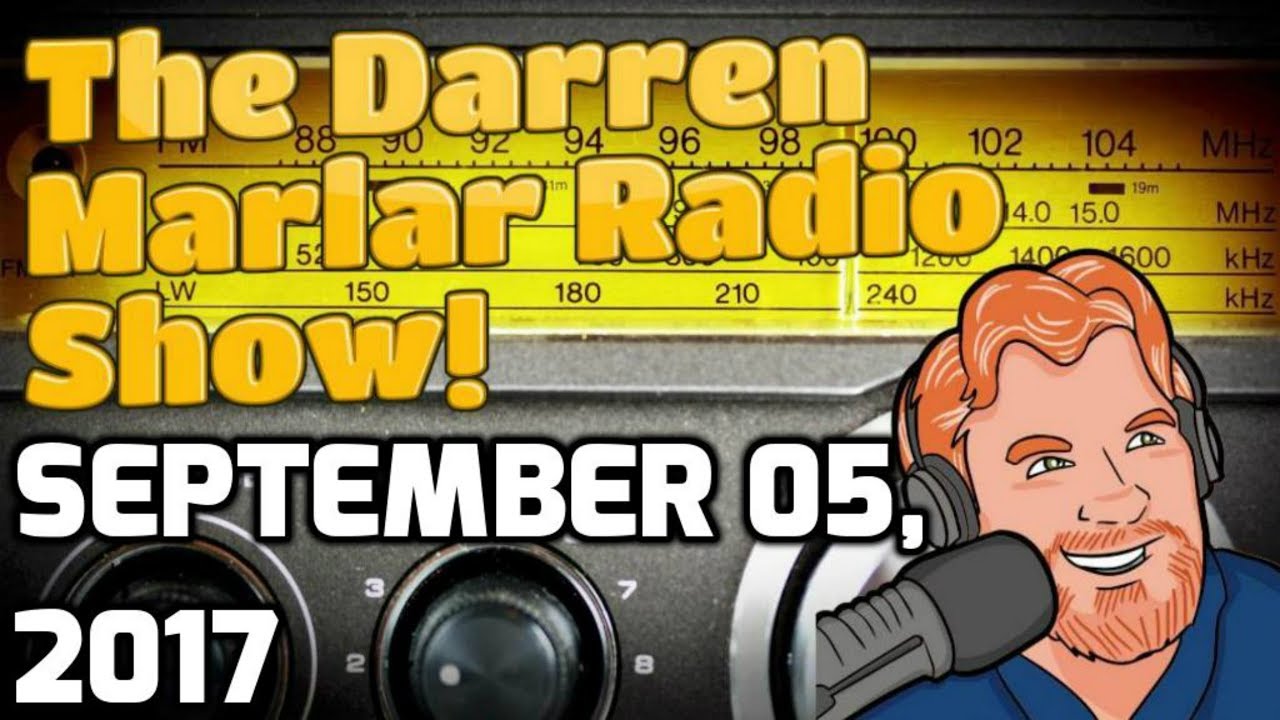 ON TODAY'S SHOW: Tragedy brings out the compassion in human beings for each other regarding the flooding in Texas! *** A case of mistaken identity turns into a giant Moment of Duh! ***Selling illegal drugs is dumb; advertising you are doing so is stupid, stocking public store shelves with those some illegal drugs is a Brain on Drugs story! *** Should teens have cell phones in school? *** Your long work commute might be damaging your marriage! ***AND A LOT MORE ON TODAY'S DARREN MARLAR RADIO SHOW!
This episode is brought to you by the audiobook, ""The Last Observer: A Magic Battle for Reality", by G. Michael Vasy, narrated by Darren Marlar. Hear a free sample or purchase the title at http://a.co/hcgDsnV.
Get the show at http://www.YouTube.com/MarlarHouse, get the podcast version at http://www.MarlarHouse.com/RadioShow for the RSS feed, or search for "Darren Marlar" in iTunes, iHeart Radio, YouTube, or your favorite podcasting app!
Every weekday Darren Marlar brings you strange news, fun facts, life hacks, and more – always safe to listen to at work or at home with the kids! Be a part of the show and send an email for Darren's email bag at http://www.MarlarHouse.com/RadioShow and he might read your letter on the show!
++++++++++
MY TOOLS...
* TUBE BUDDY: https://www.tubebuddy.com/marlarhouse
* MY MICROPHONE (Neumann TLM103): http://amzn.to/2if01CL
* MICROPHONE PRE-AMP (Icicle): http://amzn.to/2vLqLzg
* RECORDING SOFTWARE (Adobe Audition): http://amzn.to/2vLqI6E
* MACHINE (MacBook Pro): http://amzn.to/2vQzD5g
MY SHOWS...
* DARREN MARLAR RADIO SHOW: http://www.MarlarHouse.com/RadioShow
* DAILY DOSE OF WEIRD NEWS: http://www.DailyDoseOfWeirdNews.com
* WEIRD DARKNESS: http://www.WeirdDarkness.com
OTHER STUFF...
* FREE MOBILE APP: http://ww.MarlarHouse.com/mobile
* POSTAL ADDRESS: Marlar House Productions, PO Box 2023, Loves Park IL 61130
* MARLAR SHEET (newsletter): http://www.MarlarHouse.com/MarlarSheet
* MARLAR HOUSE AUDIOBOOKS: http://www.MarlarHouse.com/AudioBooks