A Diet of Oil (Part 1 of 2)
Did you know that oil and natural gas are forming today in the ocean's sediments? This is the Creation Moments Minute.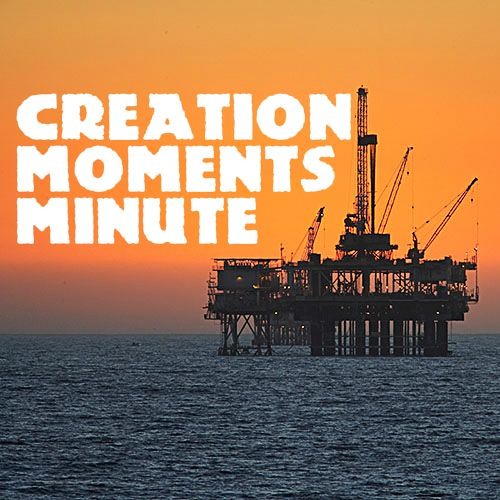 Scientists often talk about how it takes millions of years to form oil and gas deposits. But the sediments of the Gulf of Mexico are one of many examples that demonstrate the rapid natural formation of petroleum deposits.
Even more amazing is the discovery that there are sea creatures that actually use crude oil and natural gas for food. Scientists have known that some microbes digest oil. But they have discovered new species of worms, clams, mussels and crabs that cluster around petroleum and natural gas seepages on the floor of the Gulf. So far they have found 30 sites off the coast of Louisiana and Texas where these strange creatures have set up communities around seepages.
More surprises about the ocean bottom on tomorrow's program.
For Creation Moments Minute, I'm Darren Marlar.
***Website: http://www.CreationMoments.com
*** YouTube: http://www.CreationMomentsTV.com
*** Support us with a financial gift: http://www.CreationMoments.com/Donate
Ref: "Ocean depths harbor an ecosystem of creatures who dine on oil, natural gas." Star Tribune (Minneapolis), Dec. 31, 1989. p. 15A.