"The Axman of New Orleans" and 3 More True Terrifying Stories! #WeirdDarkness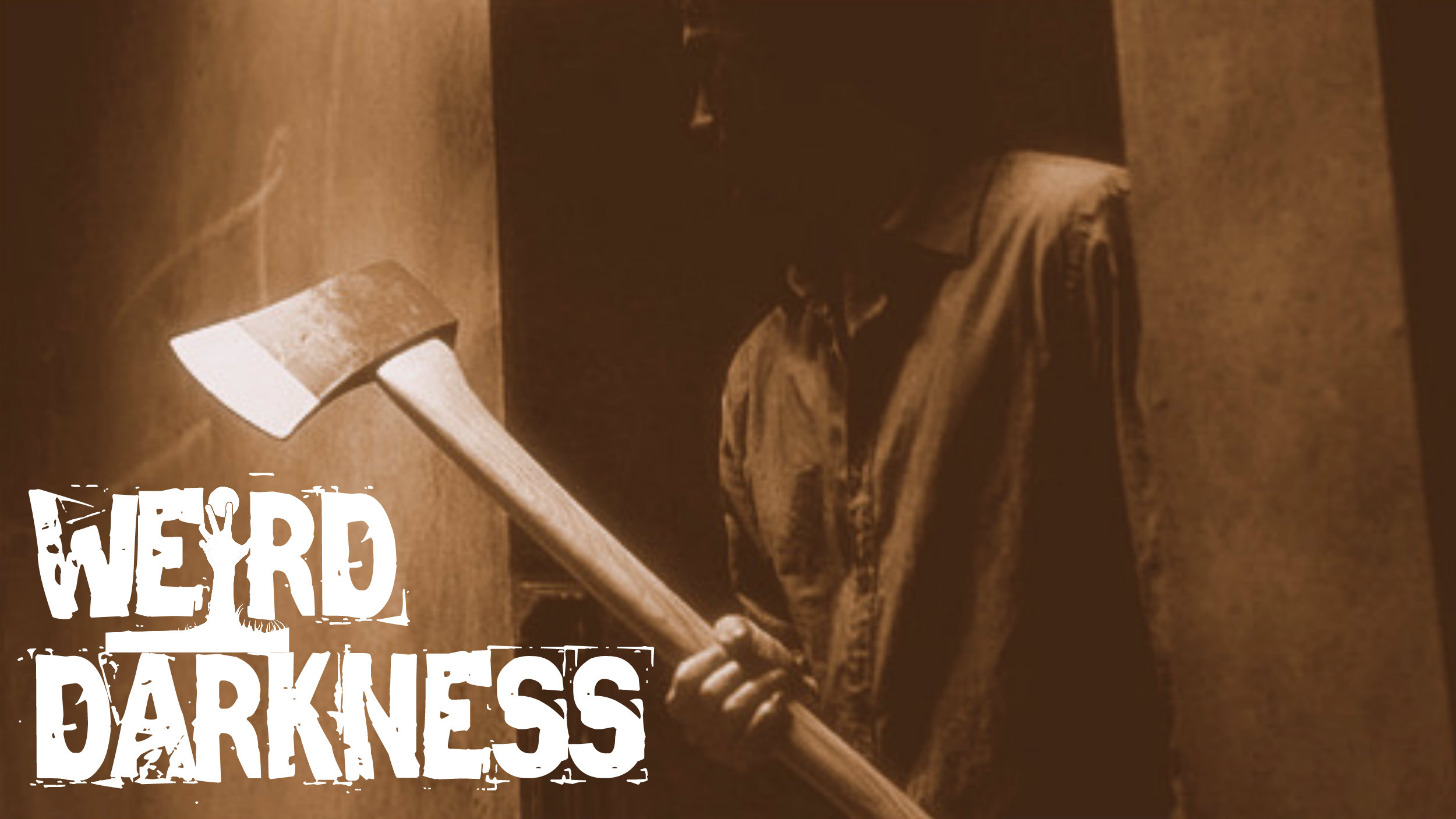 In this episode…
The Lingering Ghost of "Ma" Barker haunts the shores of Lake Weir in Florida.
Sex with ghosts… is it erotic or horrific?
An axe-wielding maniac stalked the streets of the Big Easy, and the only way to avoid slaughter was to play jazz.
And something new I'm adding to the podcast – Dark Chapters – where I share an entire chapter of a book. In this episode, I'll share something from one of my favorite authors and podcasters – Aaron Mahnke, and his LORE series of books.
Now.. bolt your doors, lock your windows, turn off your lights, and come with me into the Weird Darkness!
See a list of all monthly supporters at http://www.marlarhouse.com/donate – these people are truly appreciated!
Music provided by Midnight Syndicate, used with permission. Music in this episode is from the album, "The Dead Matter": http://amzn.to/2DeHsVi
STORY CREDITS…
"Ghost Sex: Erotic or Horrific" written by G. Michael Vasey: http://amzn.to/2FQGHTV
"The Lingering Ghost of 'Ma Barker": http://troytaylorbooks.blogspot.com/2015/01/the-last-great-outlaw-gang.html
"The Axman of New Orleans": https://the-line-up.com/axeman-of-new-orleans
DARK CHAPTER…
"They Made a Tonic" from the book, "The World of LORE, Monstrous Creatures" by Aaron Mahnke: http://amzn.to/2mJRIxH
Subscribe to this podcast on Apple or Android at http://www.WeirdDarkness.com!
Submit your story for use in a future episode at http://www.WeirdDarkness.com!
Visit my personal page at http://www.facebook.com/darrenmarlar. If you want to converse with me and your fellow Weirdos, you can join the "Weirdos of Marlar House" group at http://www.facebook.com/groups/marlarhouse.
Find my free mobile app, store, social media, blog, and more at http://www.MarlarHouse.com.
SEND ME STUFF:
Marlar House Productions
PO BOX 2023
Loves Park, IL 61130
MY RECORDING TOOLS…
* MICROPHONE (Neumann TLM103): http://amzn.to/2if01CL
* POP FILTER (AW-BM700): http://amzn.to/2zRIIyK
* XLR CABLE (Mogami Gold Studio): http://amzn.to/2yZXJeD
* MICROPHONE PRE-AMP (Icicle): http://amzn.to/2vLqLzg
* SOFTWARE (Adobe Audition): http://amzn.to/2vLqI6E
* HARDWARE (MacBook Pro): http://amzn.to/2vQzD5g
OTHER STUFF…
* MARLAR HOUSE MOBILE APP: http://ww.MarlarHouse.com/mobile
* POSTAL ADDRESS: Marlar House Productions, PO Box 2023, Loves Park IL 61130
* MARLAR SHEET (newsletter): http://www.MarlarHouse.com/MarlarSheet
* MARLAR HOUSE AUDIOBOOKS: http://www.MarlarHouse.com/AudioBooks
BECOME A PATRON at http://www.patreon.com/marlarhouse
"Weird Darkness" and "Daily Dose of Weird News" are proudly a part of the BombPod Media Network: http://www.BombPodMedia.com