Cyclops Ear
On today's Creation Moments Minute, we take a close-up look at the preying mantis and its most unusual hearing organ.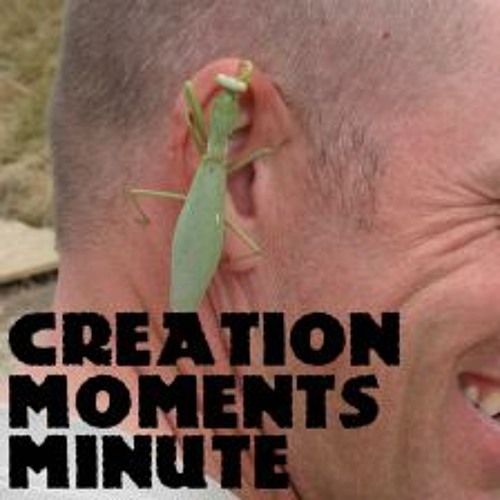 Scientists always thought the praying mantis was deaf. Though none of the seventeen hundred species of mantises have ears, after a long process of detailed study and testing scientists finally discovered that the mantis can hear.
Unlike any other insect, the mantis has only one hearing organ, located in a groove underneath its thorax. The teardrop‑shaped groove has a thinner cuticle, and below that is a large air sac on each side of the groove. Inside these sacs are nerves that carry the sensation of sound to the nervous system.
Truly there is no limit to God's creativity or His ability to make whatever He can imagine. We should keep this in mind, especially when some human authority tells us the Bible has made a mistake.
For Creation Moments Minute, I'm Darren Marlar.
***Website: http://www.CreationMoments.com
*** YouTube: http://www.CreationMomentsTV.com
*** Support us with a financial gift: http://www.CreationMoments.com/Donate