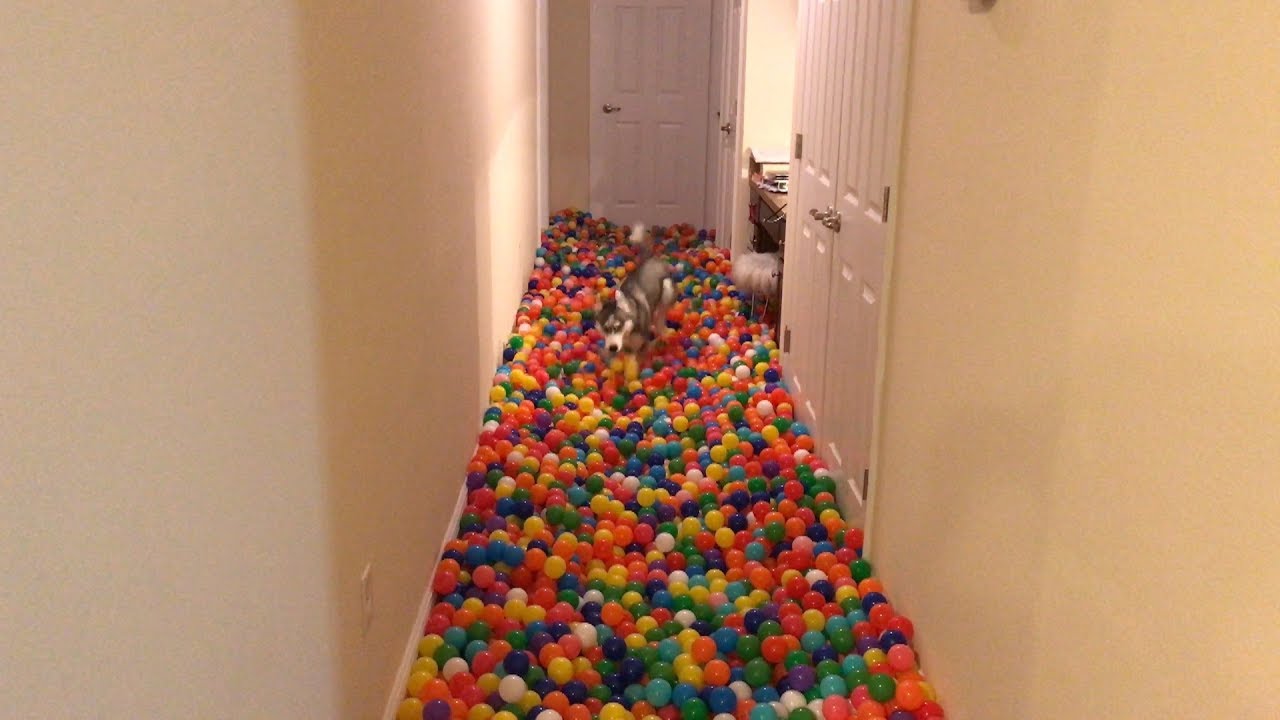 Being an adult means being able to spend money on the things that we always dreamed about as children – like buying ten pounds of candy on a Tuesday night or getting a full-sized Batman costume just for the heck of it.
But instead of candy or costumes, this vlogger made the wise decision to go to his local Toys 'R' Us closing sale and buy out their entire selection of ball pit balls for a heavily discounted rate.
The YouTube personality then took to his channel to show how he used all 5,400 of his newly-purchased ball pit balls to "make his dog the happiest dog in the world."
And judging by the husky's reaction to its new hallway play pen, the vlogger definitely succeeded.
I've set the start time of the video to fifty seconds in as a means of censoring the language contained in the video.