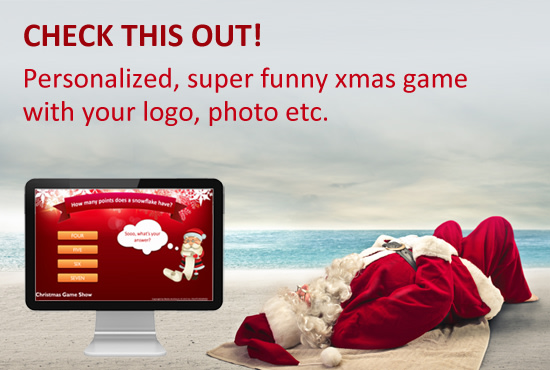 This Christmas entertain your friends with a funny, customized Christmas game.
What is this game and how does it work? Click here to play the game and see how it works!
Want a customized version for your family, business, or organization – complete with your own photos, logos, and even unique questions for Santa to ask your friends?  Click here to order!
Santa Claus is voiced by Darren Marlar at http://www.fiverr.com/marlar
The game is created by https://www.fiverr.com/lang20100