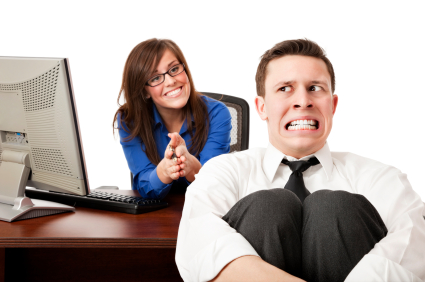 Preparing for a job interview is a lot like preparing for a test in school. Those who are most successful — and the prize is getting the job — are often those who give the best answers to the interview questions. While no one can know in advance the exact questions an interviewer will ask, it is possible to predict a few of them. Rosemary Haefner, chief human resources officer for CareerBuilder, recommends that you prepare for that all-important job interview by first interviewing yourself by answering this question: "Why am I a good fit for this job?"  CareerBuilder surveyed than 2,500 hiring and human resource managers to find out the most common interview questions. About half report asking these five questions:
* Tell me about yourself.
* Why do you want this job?
* Why did you leave your last job?
* What is your greatest strength and greatest weakness?
* Describe a difficult work situation and how you overcame it.
Haefner also offers this advice:
* Research the company before the interview and learn as much as possible about its services, products, customers and competition.
* Practice answering the five typical interview questions with a friend, colleague or coach.
* Be positive.
* Answer all the questions with enthusiasm.
* Never say anything negative about your prior employers or bosses, no matter how bad the situation may have been.