Teen Finds Senior in Hot Sun, Grabs Umbrella to Help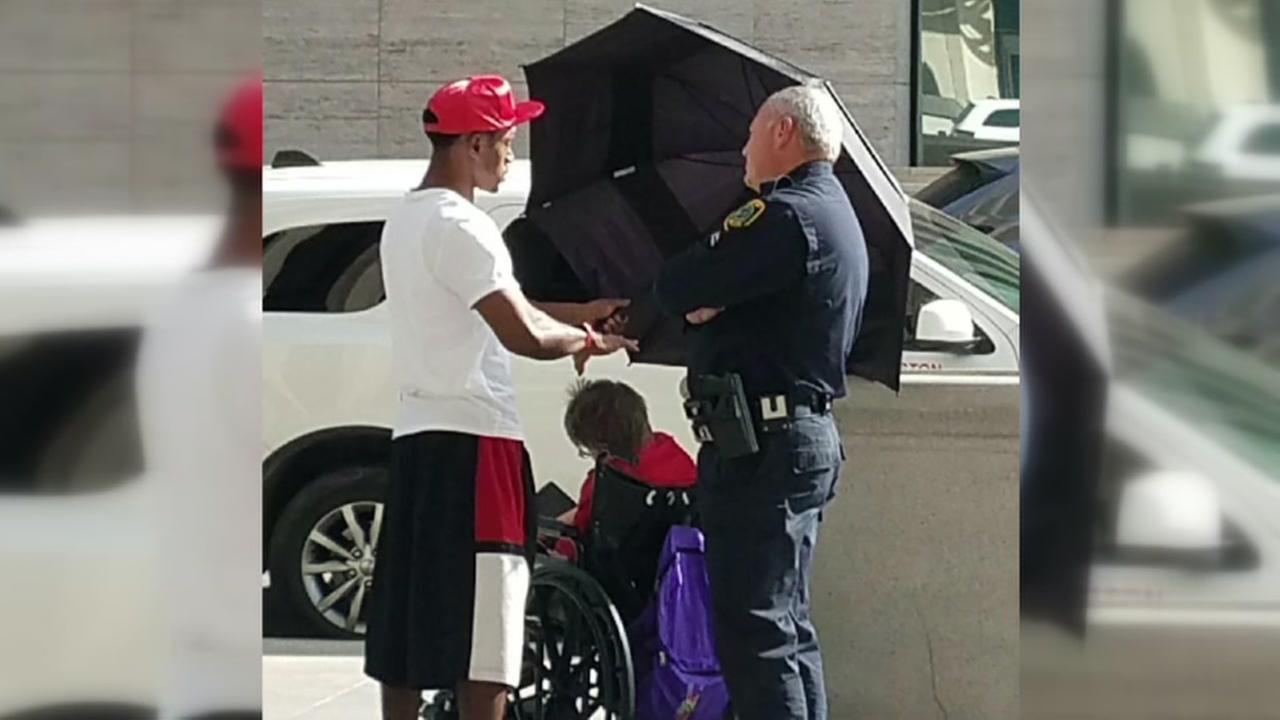 (Original article at Good News Network)
A young man is going viral for all the right reasons after he shaded a woman from the sun for over an hour and forty-five minutes.
Louis Jordan was picking his mother up from work in downtown Houston, Texas when he saw an older woman named Michelle sitting in a wheelchair waiting for the bus.
While most people would have just kept walking, Louis got an umbrella from his car and spent almost two hours using it to protect Michelle from the sun.
"It was unbearably hot. I wouldn't want to be out there in the sun," Louis told KTRK.
As they stood there waiting for the bus, Michelle and Louis laughed and chatted until her bus finally arrived. Louis says that they now enjoy each other's company so much, he grabs his umbrella every time he sees her sitting at the bus stop so they can have a conversation while she waits.
Louis's mom, Bernette Botts, snapped the photo and posted it to social media where it has since been shared thousands of times.
"I am one proud mama," Botts said.