The Destructive Power of Water (Part 1 of 2)
Did it really take millions of years to carve the Grand Canyon? Find out on today's Creation Moments Minute.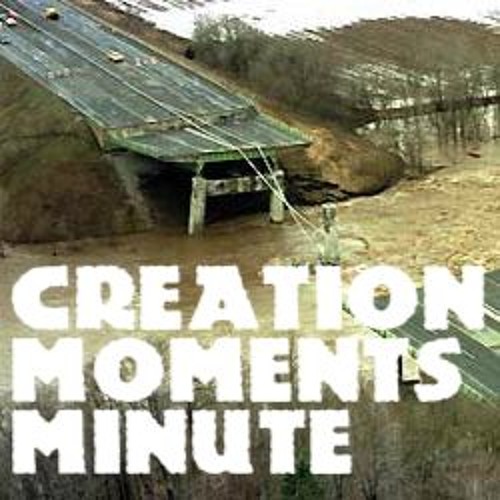 Many features of the Earth's surface have been formed by the cutting and eroding action of moving water. When you think about how hard rock is compared to water, it's easy to believe it must have taken hundreds of thousands or even millions of years for water to shape the land. This ignorance about how rapidly water cuts rock has cost people their lives.
In April 1987, a 300‑foot section of the 540‑foot‑long New York Thruway Bridge collapsed into the Schoharie Creek. The moving waters of the creek had created turbulence around the bridge's pilings. Within a few years, this turbulence cut away the rock in which the pilings were anchored, and with nothing to hold it up, the bridge collapsed.
Tomorrow we continue to look at the destructive power of water.
For Creation Moments Minute, I'm Darren Marlar.
***Website: http://www.CreationMoments.com
*** YouTube: http://www.CreationMomentsTV.com
*** Support us with a financial gift: http://www.CreationMoments.com/Donate